PK Surf California
is about sharing the passion for waves and all things surf. We provide quality surfboards and surf related gear. Stay Stoked and Play Kind on the water.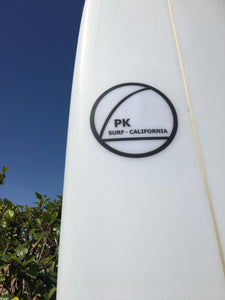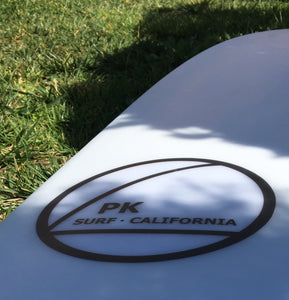 About Our Surfboards
All Surfboards are Made in Southern California.
Styled in the California Tradition.
Quality Surfboards made in Southern California at a Competitive Price.
Poly Shaped / Fiberglass Surfboards.
Testamonials from Stoked Customers
"I absolutely love my 9' board that I got from PK Surf California. I paid over a grand for custom surfboards before, but so far, this board is one that I love riding the most. I got it at a great price and it is my go-to log! I would definitely recommend PK Surf California boards to anyone!" - Natalia
"Super stoked! On my new PK surf. 9,0 single fin longboard. The PK board performs amazing in smaller surf, to be honest! this board will perform like a dream in head high plus surf. It's super fast and responsive under the feet. Perfect board for nearly any wave. Ideal! for local California surf. Thank you PK surf." - Jake
"I'm loving the 9'! Great Board!" - Ken
"Pleasure to buy my 9'6" single fin board from PK. Great communication on their end and customer service went above and beyond. Could not be more satisfied with the board. Took it out in high surf and was super responsive and easy to ride." -Kevin